Sunday, August 3, 2008
Pirates Ahoy!
Pirate themed cuppies for an 8 year-old chap who loves pirates.
I got this order through my online friend, Gina of Kitchen Capers.
One of the forummers from her forum asked her if she was able to take a cupcake order for her son's birthday celebration. Gina was so sweet to refer the forummer to me and the rest was history.
The forummer was quite pleased with the outcome of the cupcakes.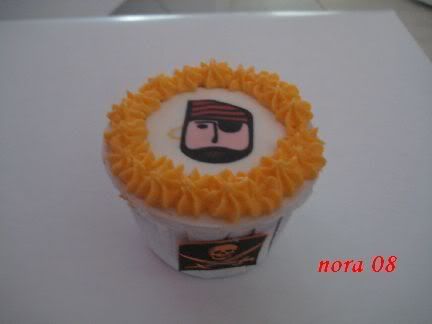 Labels: cupcakes